Experience finest German laser technology in a compact and durable housing
The RTI PIKO Series is designed for top professional applications: Despite the extremely high laser power that can be achieved from the small PIKO systems, the scanning capability matches top end requirements. As the laser modules are extremely precise due to special optical combination of the single sources, it is possible to use very small scanning mirrors inside the RTI PIKO laser systems, which leads to reduced inertia.
The high powers combined with the great beam specifications make projections look bright and crisp and beams visible over a very long distance.
Fields of application:
RTI PIKO laser systems are extremely versatile and can be used for a wide range of laser show applications. Graphics projections, e.g. for advertising or brand representation, are not problem, but the PIKO systems are also well suitable for highly visible beam show applications.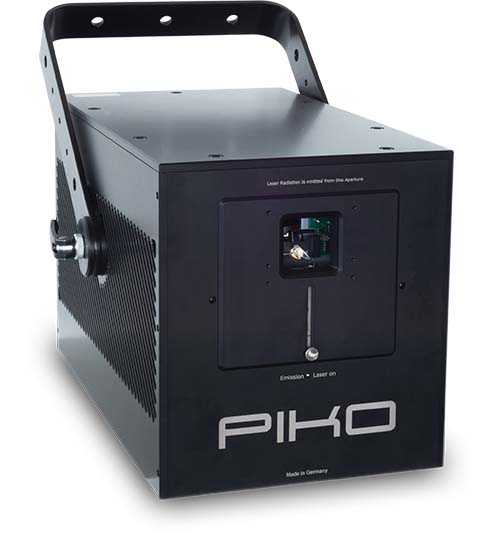 RTI PIKO
The RTI PIKO systems are available in different power levels. Various connector types are available on request, including waterproof ones.