The RTI NANO laser systems are developed for highly professional applications and stand for a large color spectrum in combination with an affordable price. The adjustment of the color gradation can be carried out much smoother compared to a conventional RGB system and the entire spectrum is broader. This is achieved by using green, yellow and cyan Coherent Taipan OPSL laser sources (depending on the device) as well as red and blue diode modules, that, compared to a pure OPSL system, extend the color spectrum by some nanometers once more.
The combination of red and blue diodes with green, yellow and cyan OPSL modules bears different advantages: The low price of the diodes makes the system very affordable - at the same time the series cover a broad wavelength range. Yellow and cyan OPSL modules amplify the color spectrum and intensify the overall visibility. In addition, an optimization and brightening of the whitelight is achieved.
Special beam collimation and beam shaping optics make it possible to adjust the diodes' beam profile perfectly to that of the OPSL modules.
There are even full diode RGB show laser systems available, too.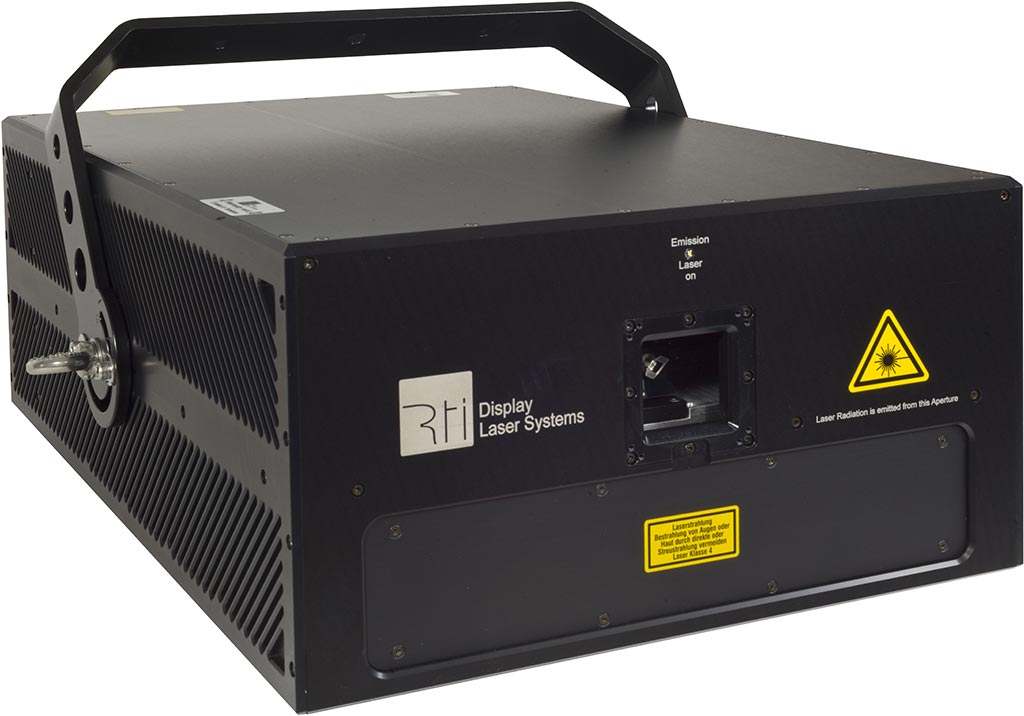 RTI NANO
The RTI NANO systems are available in different power levels and in two different housing types. Various connector types are available on request, including waterproof ones.