RTI has a long company history, and of course there have been many products developed in the past that are not sold any more. Below are some of them, with a little history attached.
Some of these products have been quite popular, so can still be found in the market.


RTI NEO ONE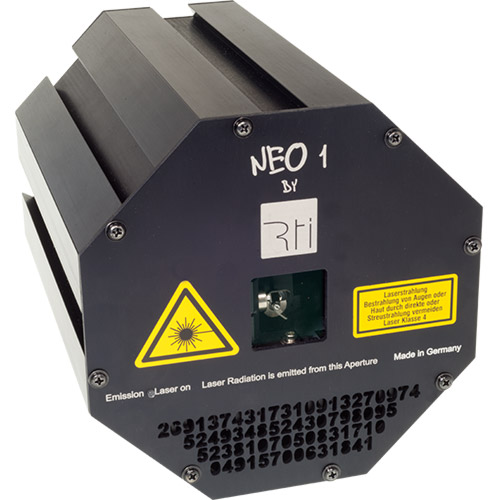 The RTI NEO ONE was designed as multi-functional, modular laser system that speciafically targeted lighting designers with the requirement of easy DMX controllability of a multitude of laser systems. The RTI NEO ONE had a special locking mechanism that allowed for mounting the lasers in different shapes and firmly connecting them together. The idea for the RTI NEO ONE derived from the successful RTI NEO SIX concept, but with having more power and flexibility per output.
The RTI NEO ONE were sold between 2017 and 2019.

Due to the development of the new ShowNET laser mainboard, all standard professional laser systems have the bulilt-in DMX/ArtNET controllability, so the requirement for a specific product with a focus on these features wasn't there any more. So the follower of this product are basically all laser systems with built-in ShowNET interface
RTI ATTO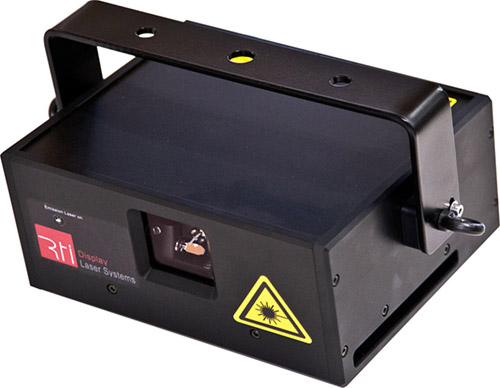 The RTI ATTO laser systems have been designed as top professional, entry level units with rather low power. Professional laser users chose the ATTO for high quality projects.
The ATTO laser systems were sold between 2014 and 2017

The ATTO Series was followed by the tarm 2.5 laser systems.
RTI FEMTO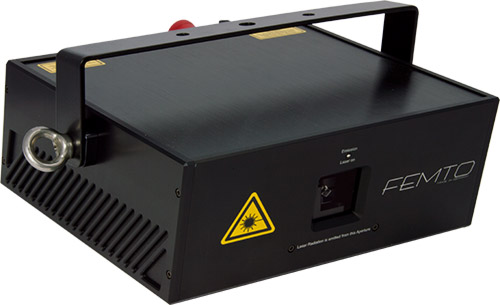 The RTI FEMTO was concepted as efficient and professional laser system in the medium power range, between 5W and 10W. Different power levels were available, but the most common was the FEMTO RGB 7.
The FEMTO laser systems were sold between 2014 and 2017

The FEMTO laser systems were followed by the tarm Series, specifically tarm 5 and tarm 11.
RTI VELOX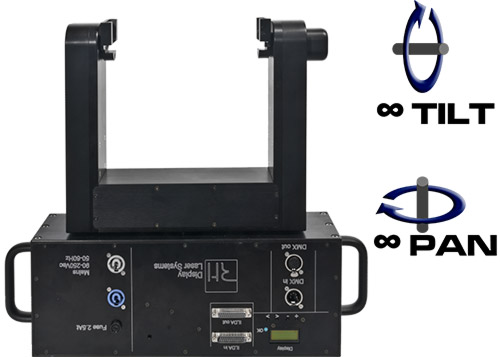 The RTI VELOX was a special laser moving head yoke that had infinite head rotation on pan and tilt. It could be equipped with different standard RTI Laser systems of the ATTO, FEMTO or PIKO range. The torque of the yoke was insane and the head could precisely be positioned.
The RTI VELOX was sold between 2015 and 2018
RTI Impression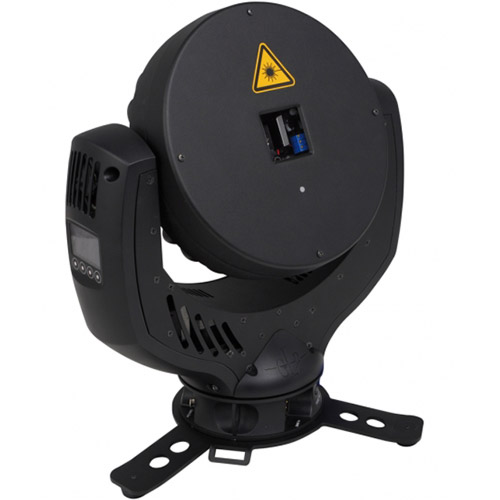 The RTI Impression was a laser moving head that based on the housing of the GLP Impression moving head. It was intended for professional applications and was equipped with an internal plaxback system that could be triggered by DMX.
The RTI Impression laser moving head was sold until 2013
Of course RTI has an even longer product history, even with products that have been OEM/ODM manufactured for big brands in the lighting industry. However, these products and projects were done many years back and have no relevance to the market any more, therefore they are not listed here.